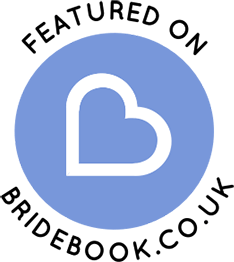 Selfie Genie
You've been to a Wedding or an Event where
there is a Photo Booth present with 'one' camera
and a long queue! Well, let the Selfie Genie
eliminate a queue and people from standing
around when they could be having a great time
partying…
With your friends and families mobile phones,
they can capture everything with a Selfie which is
then beamed onto our TV slide shows for all to
see as well as walking away with a USB full of all
your photos. Visit the website

here
Social Media Offers
If you are on Social Media platforms for Facebook,
then you can take a look at my Facebook business
page and under my 'Services' tab, you can find
some exclusive offers available on some of my
great Wedding Disco packages.
For more details please visit here
[Terms & Conditions Apply]
Brand New White PA
System
Back in September 2016, I had the opportunity to
road-test and review a brand new compact array
sound system from FBT.
As a result, in the New Year I decided to trade in
my older Vertus system in white for the new,
more compact Vertus CS1000 in white. The
system has an amazing compact design and the
sound quality is awesome, if I do say so myself.
You can find and read my full review on the
product on the FBT UK website here
News
Westenhanger Castle
Photo Shoot - The
Marquee
I had the opportunity to visit Westenhanger
Castle in Hythe, Kent in the New Year. I was
invited down to set-up my Premium White Video
Disco along with a White Starlit LED Dance Floor.
As a recommended supplier at Westenhanger
Castle, this gave me an ideal opportunity to set-
up the full Premium White Video Disco with
added White 12' x 12' Starlit LED Dance Floor
along with my Mr & Mrs Director Chairs which are
used for 'The Shoe Game' and added Mood / Up-
Lighting.
The full Disco was set-up inside the Grand
Marquee which has a lovely black starlit ceiling
drape installed, giving the effect of a starlit sky.
More photos can be found on the Westenhanger
Castle Facebook page here
Giant Garden Games
We can now offer our Giant Garden Games
consisting of a Giant Connect 4, Giant Snakes &
Ladders, Giant Jenga [Hi-Tower], Limbo Set,
Quoits Set and Croquet Set: Click here for details